About 15km north of Nagisa Park in Otsu City (see the previous post), on the eastern shore near the narrowest part of the Lake Biwa, there lies another park of the same name. Compared with its huge counterpart in more populated urban Otsu, this Nagisa Park (officially "Daiichi (No.1) Nagisa Park"), located on a quiet lakeside of Moriyama town, is quite smaller and much less crowded through most of the year.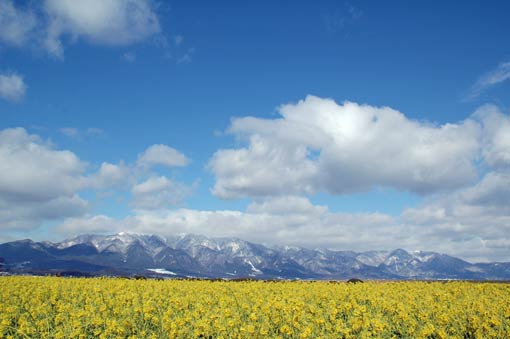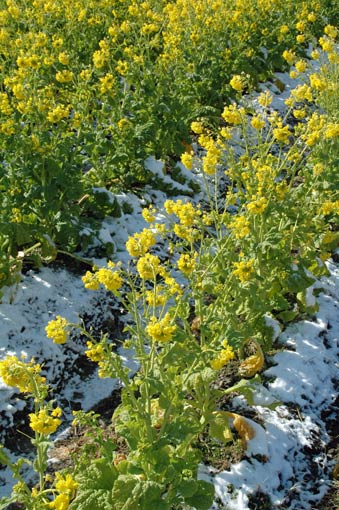 However, during several weeks from late-January through February, this little park is thronged with numerous people. What attracts them is the scenery of a field of 12,000 full-blown rape blossoms, with snow-capped ranges of Mount Hira on the opposite shore on its backdrop. Yellow blossoms, white peaks, and blue sky compose so beautiful tri-color stripe that you cannot help taking pictures, even if you are not a shutter bug. In the chilling wind from the lake, people drop off their car, holding a camera in their hands, roam about the park, make a pose among blossoms and click a camera shutter.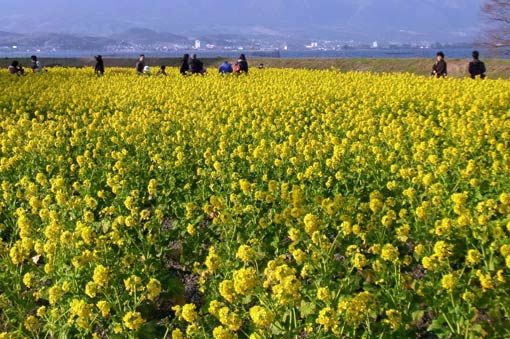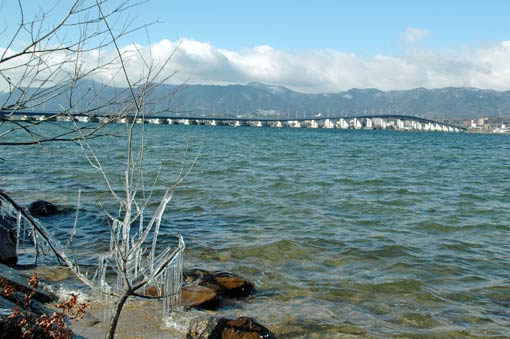 In mid-summer, there are another weeks of bustle. The field is covered with 12,000 flourishing sunflowers and backgrounded by green mountains. Here also numbers of people visit the park to enjoy the picturesque scenery under a burning sun.